Expect this from me... Lots of smilies (frowns included), and very little sense. Ok, Now we're ready. :)

My legend is as such.
:) ... This one is for happy.
:D ... This one is for smiling ear to ear.
:( ... This one is for sad.
;) ... This one is for winking.


I also like ellipsis...

Today is January 7, 2007. I am blogging while Rodney serves dessert to our two little darlings, Jackson & Brady. Oreos tonight. They're loving it! Oh, and these Oreos do, in fact, follow a healthy and well-though-out supper. Spaghetti-O's. MU ha ha ha!!! :D

I'm a 27 year old mom of 2 fabulous boys. They rarely deserve a title other than fabulous...Today happens to be one of those days, for Jackson, at least... ;) I'm also a wife to a fabulous husband. He's always fabulous! ;D

Jackson is 3 (born 9-25-03, indeed, one of the happiest and life-changing moments of my life!). He's IMMENSELY into superheroes. He loves to jump off the couch, so as to immitate Spidey in his artful landing. He is presently asking me if I can someday sew Batgloves into his Batman costume, which happens to be resting on his sweet little bones as I type. After I replied yes, his follow up was, "And you have to get Brady some Robin gloves, ok?" "Yes, my darling."

Brady (aka Brady Boo Hoo, aka Boo) is the smiliest and sweetest little munchkin you've ever seen. ;D He's 19 months old, and was born 5-23-05. He LOVES to try to be like big brother, and loves to snuggle with Saydee, our 5 year old Boxer/Pitt mix. Saydee, my first child, has had to deal with much since she was first acquainted with her younger siblings. Bless her heart, that's the best I can do to sum up that little brown girl. Back to Brady. Here are some defining characteristics... Tall and skinny. Loves ice (I believe he got that from Grandma!). Has recently had a burst of vocabulary words and/or ability to express himself more clearly. His favorite word is probably dinosaur. His pronunciation is the best... "die-TOUR!" He loves a bath. He's currently huggin on his new Tickle-Me-Elmo...And one last thing... I think he likes his mommy. ;)

Here's an old video montage from Summer '06. I'll do another soon, I'm sure!



These are a few pics that Aly took over Christmas break. God bless her! :) Visit her photography website if you get a chance. It's www.alydart.com.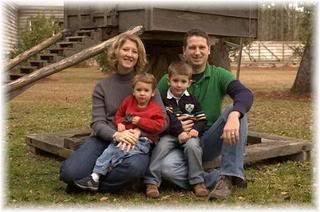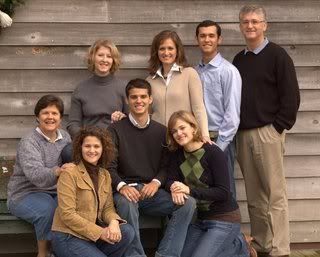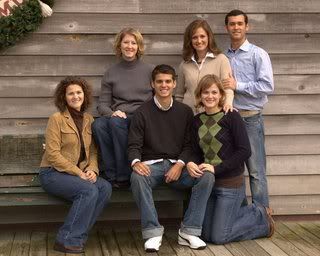 That has to be enough for now. Duty calls. :)

Well, I'll add one more picture... My little fetus! :) (I'm 16 weeks, 3 days along.)

Picture taken at about 12 weeks...